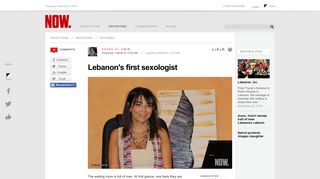 Lebanon's first sexologist
Sandrine Atallah is Lebanon's first sexologist. Having completed her medical studies at Saint Joseph University and her specialization in France, she returned to her home country in 2007 to spread sexual health as a profession, as she felt that this specialization is nonexistent in Lebanon.
---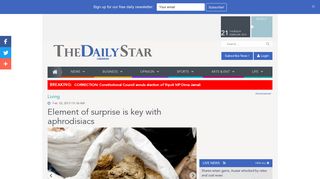 Element of surprise is key with aphrodisiacs
"It's not really physical, but if you work on imagination, creativity and fantasy to invoke desire, you will feel the effect," says Dr. Sandrine Atallah, a sex therapist based in Beirut.
---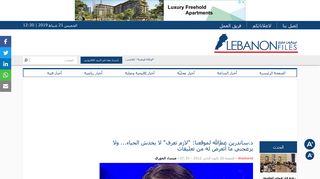 لازم تعرف لا يخدش الحياء... ولا يزعجني ما أتعرّض له من تعليقات
باتت برامج "الثقافة والتربية الجنسيّة" أشبه بموضة رائجة على الشاشات اللبنانيّة في الفترة الأخيرة، بعد أن كانت مفاهيمها تشكّل ـ"تابو" حتى الأمس القريب، وكان حضورها يقتصر على بعض البرامج الاجتماعيّة التي كانت تخصّص حلقات منها لمعالجة مواضيع متصلة بالثقافة الجنسيّة أو ما يتعلّق بها
---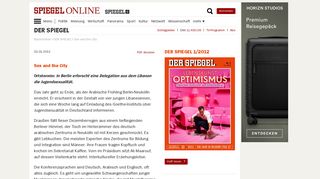 Sex and the city
In Berlin erforscht eine Delegation aus dem Libanon die Jugendsexualität...
---